<---- Please click a link to learn more about us, our services, & products.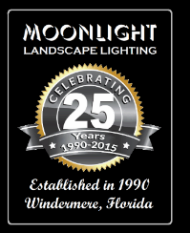 We provide professional and landscape lighting design, installation, & repairs in Central Florida...
We have completed thousands custom outdoor lighting projects in Windermere, Winter Park, Orlando and Central Florida over the years. We work with architects, builders, project managers, other contractors, personal assistants, and homeowners on a daily basis. We hold all state, county, and city required credentials needed to legally install landscape lighting in Central Florida including an electrical license, insurance, bonds, contractor licenses, and occupational licenses.
[ CLICK HERE TO SEE OUR CREDENTIALS ]
Moonlight designs and installs outdoor lighting systems of every size...
Although we have completed many of the largest and most elaborate lighting projects in Windermere, Orlando, Baldwin Park, and Central Florida, we also offer modest systems at various price points. Whether you need a few pathlights or an entire estate illuminated, we can help.
[ CLICK HERE TO LEARN MORE ABOUT US ]


We service what we sell as well as what others have installed...
Our technicians look forward to tackling the challenge of revamping systems that have been ignored for years or even installed incorrectly by others. We will review your system fixture by fixture, wire by wire, to make sure that your system is installed correctly and operating to its designed intent.
[ CLICK HERE TO LEARN ABOUT OUR SERVICE AND REPAIR OPTIONS ]
We can order almost any lighting product including L.E.D...
We carry a wide variety of professional and commercial landscape and outdoor lighting products and various price points. We are happy to discuss all the advantages and disadvantages of each. We even offer retail product sales for the DIY homeowner
.
[ CLICK HERE TO SEE OUR PRODUCTS ]
Moonlight Landscape Lighting, Inc. services Windermere, Orlando, Winter Park and the Central Florida Area:

Orlando, Windermere, Bay Hill, Dr. Phillips, Winter Garden, Ocoee, Gotha, Clermont, Oakland, Eastwood, Bithlo, Longwood, Oviedo, Casselberry, Lake Mary, Heathrow, Sanford, Conway, Belle Isle, Maitland, Winter Park, Baldwin Park, Altamonte Springs, Apopka, College Park, Hunter's Creek, Edgewood, Kissimmee, St. Cloud, Winter Springs, Deltona, Colonialtown, Delaney Park, Lake Nona, Metro West, Isleworth, Lake Butler Sound, Keene's Pointe, Cypress Point, Phillips Landing, Heathrow Woods, Lake Nona, Bella Collina, Golden Oak and more.
[ CLICK HERE TO CONTACT US ]



Moonlight is a full service landscape lighting company offering:

Design and Installation [ NEW INSTALLATIONS ]
System Additions [ SYSTEM ADDITIONS ]
Repairs and Service Calls [ REPAIRS AND SERVICE ]
Retail Product Sales [ RETAIL DIY SALES ]
Professional Landscape Lighting Links:





Our goal is to exceed our clients' expectations by providing the best quality products, workmanship, and customer service available in Orlando and Central Florida.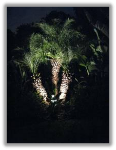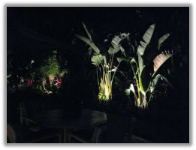 Moonlight Landscape Lighting, Inc.
1331 Green Forest Court – Suite 6
Winter Garden, FL 34787
407.654.3133
FL Electrical License # ET-0000288






( site under construction - last updated 06/29/20 - end of page )