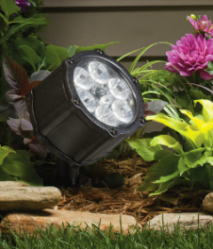 When GREEN is your thing...
There is no question that the professional landscape lighting industry has shifted towards L.E.D. lighting solutions. Professional L.E.D. fixtures consume as much as 80% less energy as conventional halogen fixtures. The lighting elements in L.E.D. fixtures can last as long as 50,000 hours (10-20 years) resulting in no lamp changing for entire life of the fixture. Professional L.E.D. fixtures often carry better warranties than their similarly designed halogen option. Our most installed LED fixtures carry up to a 15 year warranty versus a 5 year warranty on the same manufacturer's halogen version. Considering the price of lamps, service calls, and warranty, many see the value of LED.


Moonlight carries conventional halogen as well as L.E.D. fixtures...
We now install more LED lights than halogen and incandescence lights combined. Halogen and incandescence lamps are still popular due the cost and variety of products available. We are happy to discuss all the advantages and disadvantages of each. As with normal fixtures, LED fixtures vary dramatically in both fixture quality and application. All LED products are NOT the same. We still install traditional fixtures and lamps, but LED is becoming more and more popular every day. LED modules are now available to upgrade a traditional fixture to the advantages of LED. Our most popular traditional fixture with an upgraded LED module actually costs less than the equivalent LED fixture while providing more flexibility later by replacing the module instead of the entire fixture. Due to the similar results of our high end LED fixtures and modules, we can also mix and match LED with traditional halogen and incandescence for the best overall value. With all of today's options, it is very important that you choose a designer than help you compare apples with apples.
Below is an example of just how different LED fixtures can be...
The left is a conventional halogen fixture and bulb, the middle is our
high
end LED fixture, the right is a common LED fixture. As you can tell, the
light on the right is much dimmer and has less spread and very blue. Traditionally, lighting is a warm amber color not blue, gray, or green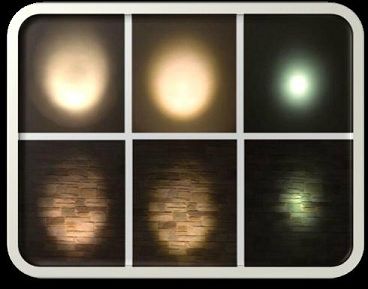 We carry professional products by many different manufacturers...
We carry lines from Alliance, Brilliance, CopperMoon, FX Luminaire, Hadco, Kichler, Kim, Unique, Ushio, and WAC just to name a few. We have also sold and installed many special order/custom made or "architect specified" systems from companies like B-K, Bronzelite, Winona, and others. With our long lasting ties in the lighting business, we can get just about anything you may need or want.
Moonlight Landscape Lighting, Inc. services the Central Florida Area:

Orlando, Windermere, Bay Hill, Dr. Phillips, Winter Garden, Ocoee, Gotha, Clermont, Oakland, Eastwood, Bithlo, Longwood, Oviedo, Casselberry, Lake Mary, Heathrow, Sanford, Conway, Belle Isle, Maitland, Winter Park, Baldwin Park, Altamonte Springs, Apopka, College Park, Hunter's Creek, Edgewood, Kissimmee, St. Cloud, Winter Springs, Deltona, Colonialtown, Delaney Park, Lake Nona, Metro West, Isleworth, Lake Butler Sound, Keene's Pointe, Cypress Point, Phillips Landing, Heathrow Woods, Lake Nona, Bella Collina, Golden Oak and more.
[ Click Here to Contact Us ]



Moonlight is a full service landscape lighting company offering:


Design and Installation [ NEW INSTALLATIONS ]
System Additions [ SYSTEM ADDITIONS ]
Repairs and Service Calls [ REPAIRS AND SERVICE ]
Retail Product Sales [ RETAIL DIY SALES ]
Professional Landscape Lighting Links:





Our goal is to exceed our clients' expectations by providing the best quality products, workmanship, and customer service available in Orlando and Central Florida.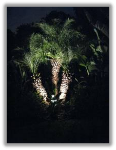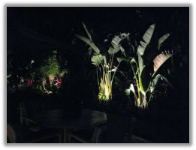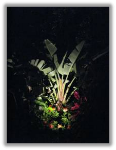 Moonlight Landscape Lighting, Inc.
1331 Green Forest Court – Suite 6
Winter Garden, FL 34787
407.654.3133
FL Electrical License # ET-0000288






( site under construction - last updated 06/29/20 - end of page )