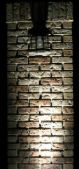 Moonlight carries professional products by many different manufacturers...
We carry lines from Alliance, Brilliance, CopperMoon, FX Luminaire,
Garden Light, Hadco, Kichler, Kim, MilSpec, Unique, Ushio, and WAC just to name a few. We have also sold and installed many special order/custom made or "architect specified" systems from companies like B-K, Bronzelite, Winona, and others. With our long lasting ties in the lighting business, we can get just about anything you may need or want.


We can illuminate just about anything you want with our assortment of different fixture types…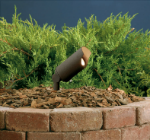 Accent Light - Accent lights are our most commonly used fixture. They are used to "uplight" a specimen or architectural feature. They can also be used to spot light an object from a distance. Our fixtures can use over a dozen different lamps that vary from 20-50 watts and from 12-60 degrees spread to produce the specific desired effect.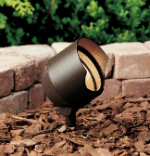 Flood Light – Flood Lights are used to illuminate a larger area than a single accent light would. Our most common flood light uses a large Par36 bulb that provides a wider dispersion. Some of our flood lights can also use a the brighter 75w MR-16 lamp.





Wash Light – Wash Lights are used to illuminate the largest area with a soft even light from a single fixture. Wash lights are used to highlight walls or large areas that require a subtle atmosphere.



Path Light – Path Lights are used to illuminate walkways, steps, flower beds, and ground cover. Our most used pathlight is made from solid copper and uses a halogen lamp that can cast light as much as 12 foot in diameter.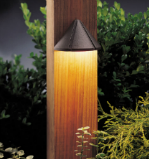 Deck Light – Deck Lights are used to illuminate decks, docks, walkways, steps, flower beds, and ground cover. They are low profile. We generally install them on dock or deck posts and the illuminate the area below the fixture.







Down Light – Down Lights are used to produce a "Moonlight" effect or to illuminate focal points from above. They can also be used to illuminate driveways, walkways, steps, flower beds, and ground cover.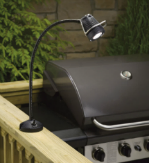 Specialty Light - Specialty Lights are lights that are designed and installed to solve a specific issue. This light is mounted on a rail to illuminate a BBQ grill.
L.E.D. Light – L.E.D. Lights are available in just about ever style described above. Although they are a little more expensive, professional quality LED lights can illuminate areas with the same brightness and at the same color as traditional fixtures while using much less electricity. In addition to LED fixtures, we also carry LED modules which can be used to replace a standard lamp in a traditional fixture. LED Lights are a much better value today than they were in the past.



Transformer – Low Voltage Transformers are the heart of a professional landscape lighting system. Transformers convert 110v down to 12v to provide safe power for your landscape area. Transformer outputs vary from 50w to over 1000w. Our most installed transformers are made of stainless steel and carry a lifetime manufacturer defect warranty.



We carry L.E.D. as well as conventional halogen fixtures...
We are happy to discuss all the advantages and disadvantages of each. As with normal fixtures, LED fixtures vary dramatically in both fixture quality and application. All LED products are NOT the same. We only install LED integrated fixtures or
conventional
fixtures with LED lamp modules for new installations. However, we can still service traditional fixtures with halogen and
incandescence
lamps as well as upgrade these lamps to LED lamp modules as needed. Due to the similar results of our high end LED fixtures, we can also mix and match with traditional fixtures with LED lamp modules for the best overall value.
[ Click Here to Learn More About Our L.E.D. Fixtures ]
Moonlight Landscape Lighting, Inc. services Windermere, Orlando, Winter Park and the Central Florida Area:

Orlando, Windermere, Bay Hill, Dr. Phillips, Winter Garden, Ocoee, Gotha, Clermont, Oakland, Eastwood, Bithlo, Longwood, Oviedo, Casselberry, Lake Mary, Heathrow, Sanford, Conway, Belle Isle, Maitland, Winter Park, Baldwin Park, Altamonte Springs, Apopka, College Park, Hunter's Creek, Edgewood, Kissimmee, St. Cloud, Winter Springs, Deltona, Colonialtown, Delaney Park, Lake Nona, Metro West, Isleworth, Lake Butler Sound, Keene's Pointe, Cypress Point, Phillips Landing, Heathrow Woods, Lake Nona, Bella Collina, Golden Oak and more.
[ Click Here to Contact Us ]




Moonlight is a full service landscape lighting company offering:


Design and Installation [ NEW INSTALLATIONS ]
System Additions [ SYSTEM ADDITIONS ]
Repairs and Service Calls [ REPAIRS AND SERVICE ]
Retail Product Sales [ RETAIL DIY SALES ]
Professional Landscape Lighting Links:


Our goal is to exceed our clients' expectations by providing the best quality products, workmanship, and customer service available in Orlando and Central Florida.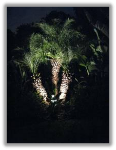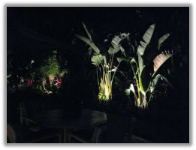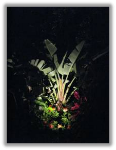 Moonlight Landscape Lighting, Inc.
1331 Green Forest Court – Suite 6
Winter Garden, FL 34787
407.654.3133
FL Electrical License # ET-0000288






( site under construction - last updated 06/29/20 - end of page )